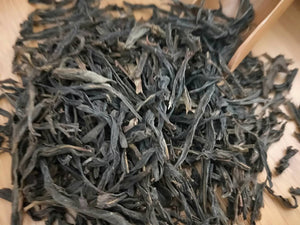 Phoenix Oolong (Feng Huang Dan Cong)
$1265

$12.65
Tax included.
---
---
Originally grown in Guangdong province. Named after its hometown, Mt Phoenix.
Floral fragrance, long-lasting sweet and refreshing aftertaste.
Brewing Tips:
Water Temperature: 95 - 100 Degree.
Tea Washing: Steep 1 - 3 seconds, and then pour away the tea.
Steeping Time: 3 seconds for the first brewing. Increase steeping time for every next brewing based on your personal flavour.
Storage:
store in a cool, dry place that is absent from foreign odour. Refrigerate it for long term storage.