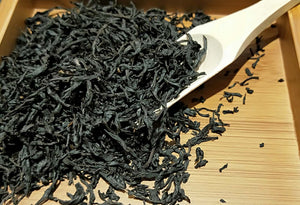 Keemun Black Tea
Originally grown in Anhui province since 1875. It used to be one of the favourite teas of the British royal family.
Deep and rich taste with a hint of smokiness.
Brewing Tip:
Water Temperature: 95 - 100 Degree.
Tea Rinse: Steep 1 - 3 seconds, and then pour away the tea.
Steeping Time: 1 minute for the first brewing. Increase the steeping time every next brewing based on your personal flavour.
Storage:
Store in a cool, dry place that is absent from foreign odour.