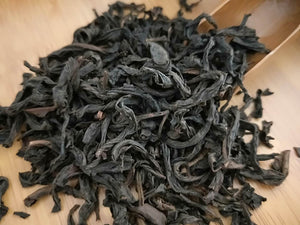 Mt Wu Yi Daffodil (Shui Hsian)
$1910

$19.10
Tax included.
---
---
Chinese red Oolong, also known as Bohea. Grown in Mt Wu Yi of Fujian province. Special natural fragrance.
Fruity and refreshing aroma, mimicking the fragrance of Daffodil yet with the unique Wu Yi Oolong's roasted flavour.
Brewing Tips:
Water Temperature: 70 - 75 Degree.
Tea Washing: Steep 1 - 3 seconds, and then pour away the tea.
Steeping Time: 3 seconds for the first brewing. Increase steeping time for every next brewing based on your personal flavour.
Storage:
store in a cool, dry place that is absent from foreign odour. Refrigerate it for long term storage.